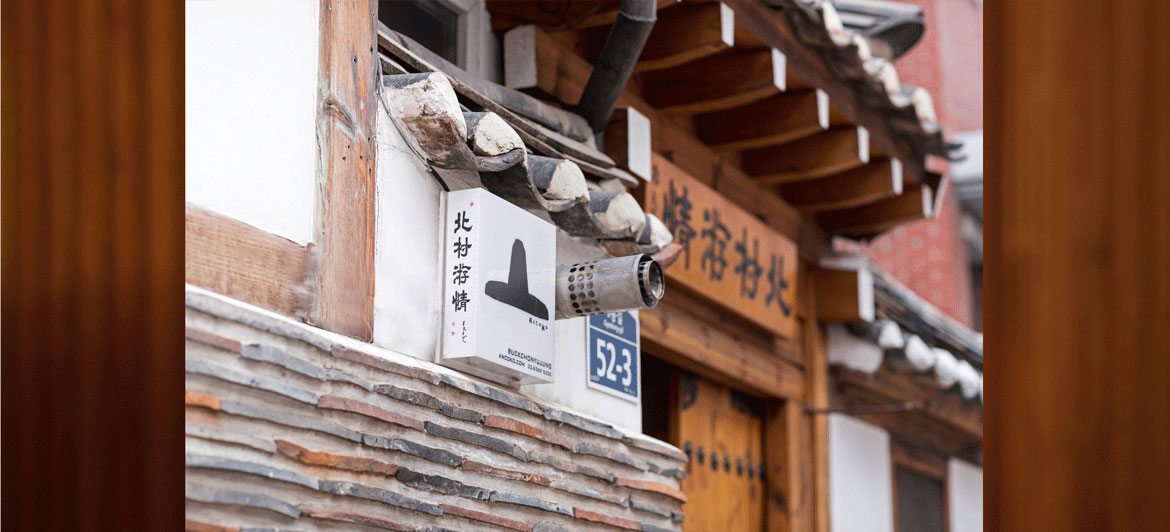 Where are we
Address : 52-3 Gyedong-gil Jongno-gu, Seoul Bukchon (New address)
서울특별시 종로구 계동길 52-3
Tel. 02.6369.5230
AnCoKo situated on right in the heart of Jongno, Seoul. Whatever you are looking for during your stay whether its the finest restaurants, local snacks, entertainment from Theatres or Cinema, Site Seeing, The AnCoKo is conveniently located for them all.
ANCOKO is centrally located in Bukchon Korean house town, Seoul. Bukchon village and the surrounding area were the residences of Joseon Dynasty(1392-1910) officials, extended royal families, and the yangban aristocratic class. Surrounding Bukchon Village are many historic sites dating back hundreds of yesrs including temples, palaces and fortresses.
By road the hotel is easily accessible from Anguk station on Seoul Metro Line 3.
Bus
Local line(green bus) : 7025 Arterial line(blue bus) : 109, 151, 162, 171, 172, 272, 601 Airport Bus : 602-1


Subway
Subway Line 3, Anguk Station Exit No.3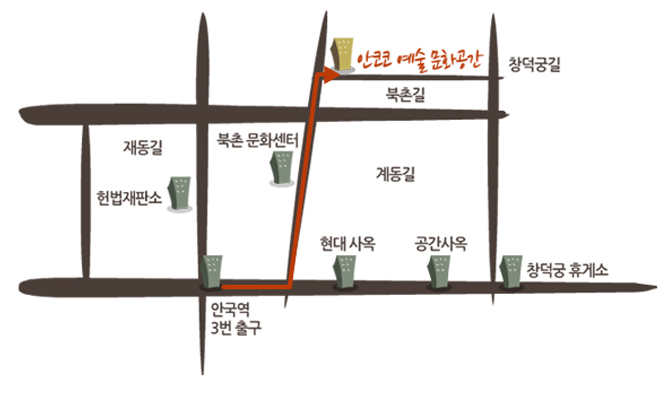 찾아오시는 길
북촌유정 (안코코)
서울시 종로구 계동길 52-3
대중교통
지하철 이용시 안국역 2, 3번 출구 도보 3-5분 거리
버스 이용시 현대본사 하차 도보 3-5분 거리
택시 이용시 재동 초교 현대 사옥 계동사거리 하차 계동길 52-3번지 최소아과 사거리 하차
공항버스 이용시
인천공항 6011번 버스 창덕궁 하차 도보 5분 소요
김포공항 6021번 버스 한옥마을 하차 도보 5분 소요